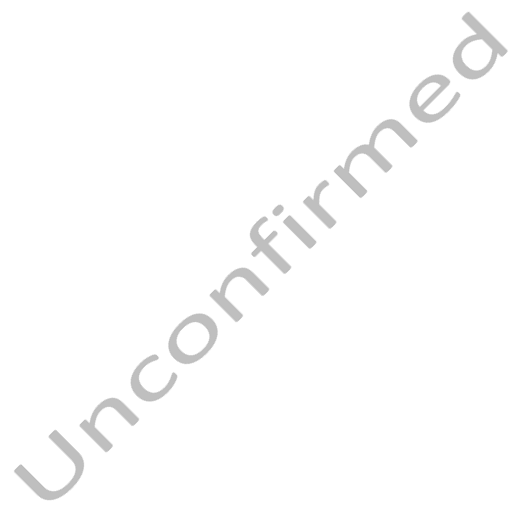 Te Taitokerau Māori and Council Working Party
10 May 2018
Tuhituhi o ngā Mahi O Te Kāhui Māori O Taitokerau
Te Taitokerau Māori and Council Working Party Record of Actions
Meeting held in the Council Chamber
36 Water Street, Whangārei
on Thursday 10 May 2018, commencing at 11.00am
Tuhinga (Present):
Co-Chair, Te Rūnanga o Ngāti Hine, Pita Tipene
Co-Chair, Councillor Paul Dimery
Councillor Mike Finlayson
Councillor Bill Shepherd (arrived 2.15pm)
Councillor Penny Smart
Patuharakeke Te Iwi Trust Board, Juliane Chetham
Te Uri o Hau Settlement Trust, Georgina Connelly
Ngāti Kuta, Patukeha, Michelle Elboz
Te Rūnanga O Ngāti Rehia, Te Huranga Hohaia
Ngāti Manu, Kitty Mahanga
Ngātiwai Trust Board, Henry Murphy
Te Parawhau Hapū Authority Charitable Trust, Mira Norris
Te Whakapiko Hapū, Rowan Tautari
Ngā Hapū o Ngāti Kuri/Te Hiku O Te Ika Marae Trust, Bundy Waitai
Te Uri o Hau Settlement Trust, Malcolm Welsh
I Tae Mai (In Attendance):
Huihuinga i te katoa (Full Meeting)
NRC Chief Executive
Kaiarahi Kaupapa Māori
Kaiarahi Tikanga Māori
PA/Team Admin Governance and Engagement
Huihuinga i te wahanga (Part Meeting)
GM - Governance and Engagement
GM – Regulatory Services
GM – Environmental Services
Biodiversity Manager
Communications Manager
Biosecurity Manager
Resource Management Planning and Policy Manager
Policy Development Manager, Planning and Policy
Coastal Monitoring Manager
Biosecurity Specialist – Science and Planning
Land Management Advisor
Economist
The meeting commenced at 11.10am.
Karakia / Whakatau
Secretarial Note: The opening karakia and mihimihi by members Waitai and Tipene was held at the beginning of the non-elected members caucus session.
Whakapahā/Apologies (Item 1.0)
Councillor Joce Yeoman
Te Rūnanga o Te Rarawa, Rihari Dargaville
Ngāti Kuta Patukeha, Shirley Hakaraia
Ngātiwai Trust Board, Phillip Ngawaka
Te Rūnanga O Ngāti Rehia, Nora Rameka
Te Rūnanga-Ā-Iwi-O-Ngāpui, Fred Sadler
Hokianga o Ngā Hapū Whānau, Rudy Taylor
Te Waiariki, Ngāti Korora, Ngāti Takapari Hapū/Iwi Trust, Joeann Walters
Te Rūnanga o Ngāti Hine, Teina Wells-Smith
Secretarial Notes:
· No apologies were received prior to the meeting from members Hohepa, Kake, Walters or Wells-Smith. Apologies were given at the meeting by members for Hakaraia, Ngawaka and Taylor
· Ngāti Hine advised that Wells-Smith has resigned as a member and will seek to replace him.
Whakapuakanga o mua (Declarations of Conflicts of Interest) (Item 2.0)
It was advised that members should make declarations item-by-item as the meeting progressed.
It was agreed that the Record of Actions was an accurate record of what transpired at the last meeting.
· Thanks were given to Members Hohaia and Smart for Co-Chairing the March 2018 meeting
· There has been no response to the invitations to Ministers from TTMAC caucus members
· It was agreed to put two items onto the agenda under General Business (time permitting): (A) Council Processes; and (B) Mana Whakahono a Rohe | Iwi Participation Agreements.
Te Taitokerau Māori and Council Regional Marae Based Hui (Item 3.2)
This paper was to confirm the location and hosts for the four regional marae-based hui for 2018, which are valued for their honest feedback from tangata whenua. It was recognised that the proposal for back-up marae was not culturally practical. Instead, hosts will take care to mitigate the risk by having contingency plans.
· That the four regional marae based hui are as follows:
| | |
| --- | --- |
| Date | Regional Host |
| 7 June 2018 | Mira Norris, Te Parawhau / Central region |
| 9 August 2018 | Bundy Waitai, Te Hiku / Far North region |
| 11 October 2018 | Pita Tipene, Ngāti Hine / Mid-North region |
| 6 December 2018 | Te Uri o Hau / Lower North region |
· That Kaiarahi Tikanga Māori will contact each marae to agree the agenda, do the event planning, brief the councillors and invite appropriate staff to ensure the hui is productive for all attending.
Secretarial Note: The table below reflects changes made subsequent to the meeting, as members confirmed their marae's availability.
| | |
| --- | --- |
| Date | Regional Host |
| 7 June 2018 | Bundy Waitai, Te Hiku / Far North region |
| 9 August 2018 | Te Uri o Hau / Lower North region |
| 11 October 2018 | Pita Tipene, Ngāti Hine / Mid-North region |
| 6 December 2018 | To be confirmed at 5 July formal meeting |
Council Governance Structure Review - Natural Resources Working Party membership (Item 3.3)
Due to the amalgamation of the Marine Management Working Party into the Natural Resources Working Party, members were asked to consider and recommend changes to membership of the Natural Resources Working Party.
· That the Natural Resources Working Party members be Chetham (contact), Norris, Hakaraia and Murphy.
The Biodiversity Manager and Land Management Advisor provided presentations on two FIF projects: Dune Lakes; and Northern Wairoa River. The presentations covered the projects purpose and scope, funding, their collaborative approach and stakeholders. Staff fielded questions about the impact of farming practices on soil health and sediment, flood mitigation, and how Māori and council could work together to advise Ministry for the Environment on the catchments that Taitokerau considered were most vulnerable.
· That a possible topic for a future agenda be the science around soil health and erosion, and its impact on water quality.
The Other Working Parties report was accepted as read. A wide-ranging korero followed about the value of members participation in working parties and how their input is framed to the wider Taitokerau iwi/hapū.
· That Co-Chair Dimery will explore how TTMAC's Terms of Reference might be amended to reflect that TTMAC is not a representative forum of Taitokerau iwi and hapū, that the recommendations they make are on information provided by staff, and that the members wholly support iwi and hapū's mana to make decisions about their own issues
· That members concerns about the robustness of the working party process is discussed with staff and suggested solutions brought back to the next formal meeting.
Secretarial Note: The discussion regarding working party participation and how that is communicated to Taitokerau iwi and hapū was continued during General Business (A) Council Processes, when the Chairman was present.
The Policy Development Manager spoke to this paper and advised that hearings on the Proposed Regional Plan will start mid-August.
Group Manager Governance and Engagement spoke to the paper and answered questions about what key issues were consulted on, council's core business, the different process for the Regional Land Transport Plan and different council's responsibilities for flood controls and drainage schemes.
The report was taken as read. The korero that followed discussed the possibility for a caucus workshop on Mana Whakahono a Rohe agreements once MTAG had provided its advice back to TTMAC.
Whakāturanga/Presentation Report - Inter-regional Marine Pest Pathways Plan (Item 3.9)
The Biosecurity Manager presented an overview of the threat of marine pests, what initiatives Northland is taking to prevent their spread, and the work being done on an inter-regional approach from Bay of Plenty upwards. This prompted a discussion about how members could help educate about and support this kaupapa to protect the marine environment.
Agreed action points:
· That members apply influence through their iwi and hapū channels to support this kaupapa
· That staff and members collaborate on signage/education so people know that their iwi/hapū support the council's pest management strategy.
Whakāturanga/Presentation Report - Overview of Coastal State of the Environment Monitoring (Item 3.10)
Marine Research Specialist, Coastal Monitoring presented on the coastal monitoring done by the council for resource consents, environmental incidents and state of the environment (SOE), with a focus on the SOE monitoring for water quality, sediment and estuaries. There was also discussion about how the information on broader scale ecological health fed into the Proposed Regional Plan and the importance and increasing use of sensor technology to improve the data collected.
Whakāturanga/Presentation Report - Infometrics Economic Data and Information (Item 3.11)
The council's Economist demonstrated the Northland Regional Economic Profile, a web-based database hosted by Infometrics that contains a wide range of economic information from GDP and exports to employment, productivity and businesses (at https://ecoprofile.infometrics.co.nz/Northland+Region). He also answered questions about demographics affecting household income and Māori employment patterns.
General Business (Item 3.12)
(A) Council Processes
Millan Ruka, Te Uroiori, addressed the working party regarding the appointment of the Regional Plan hearings panel. While it was accepted that the process for appointing a commissioner lies with the council, there was concern about the way in which it had been communicated to Mr Ruka. Similar to the korero in Item 3.5, it was agreed that care needs to be taken not to misrepresent TTMAC participation in working groups as a collective decision. It is advice given on the information presented by staff to one or two members. It is not intended to bind or usurp the mana of any iwi or hapū.
(B) Mana Whakahono a Rohe
This topic was dealt with adequately during discussion of other meeting items.
Agreed action points:
· That staff be advised to ensure their language avoids the impression or suggestion that there is a collective will regarding TTMAC working party advice.
The meeting concluded at 3.45pm with the karakia by member Hohaia.